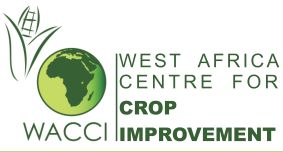 NextGen Cassava has supported more than 20 graduate students in plant breeding over the years, and four PhD students completed their studies at the West Africa Centre for Crop Improvement (WACCI) at the University of Ghana. When Phase 2 of the project began, we enrolled four more PhD students in this great program. We recently spoke to Dr. Eric Danquah, Professor of Plant Genetics at the Department of Crop Science of the College of Basic and Applied Sciences, University of Ghana, who is currently serving as WACCI's director. The program was established in 2007 as a result of his shared vision and leadership to train a new generation of plant breeders to develop improved varieties of the staple crops of West and Central Africa.
WACCI is dedicated to breeding improved African crops in local environments for farmers in Africa. Why is this important?
Africa has incredible potential but faces immense challenges. Prosperity depends on protecting food security on the continent. To ensure sustainability of crop improvement programs in Africa, you need a critical mass of trained scientists to lead the transformation of scientific discovery into innovative products. WACCI has a mission to do just that.
WACCI was established through partnership between the University of Ghana and Cornell University with funding from the Alliance for a Green Revolution in Africa (AGRA) to train plant breeders in Africa working on the improvement of African crops for farmers in Africa. We believe that improved varieties can directly impact farmer livelihoods and enhance Africa's food production towards sustainable food security. Cassava has a critical role to play, and there's much potential through our partnership with NextGen Cassava.
Tell us about WACCI's role in the NextGen Cassava Project.
WACCI's role in the NextGen Cassava project is to equip scientists with the requisite skills and tools in plant breeding at the Ph.D. level. For years WACCI has partnered closely with National Agricultural Research Institutes regionally and international institutions to churn out quality Ph.D. graduates in plant breeding. It was a natural fit for us to work together to train African cassava breeders with the highest quality standards.
Since the beginning of the NextGen Cassava project WACCI has trained three students working on various aspects of the cassava value chain, and four additional students are at various stages of their training. These students are making great strides in bringing food security to Africa.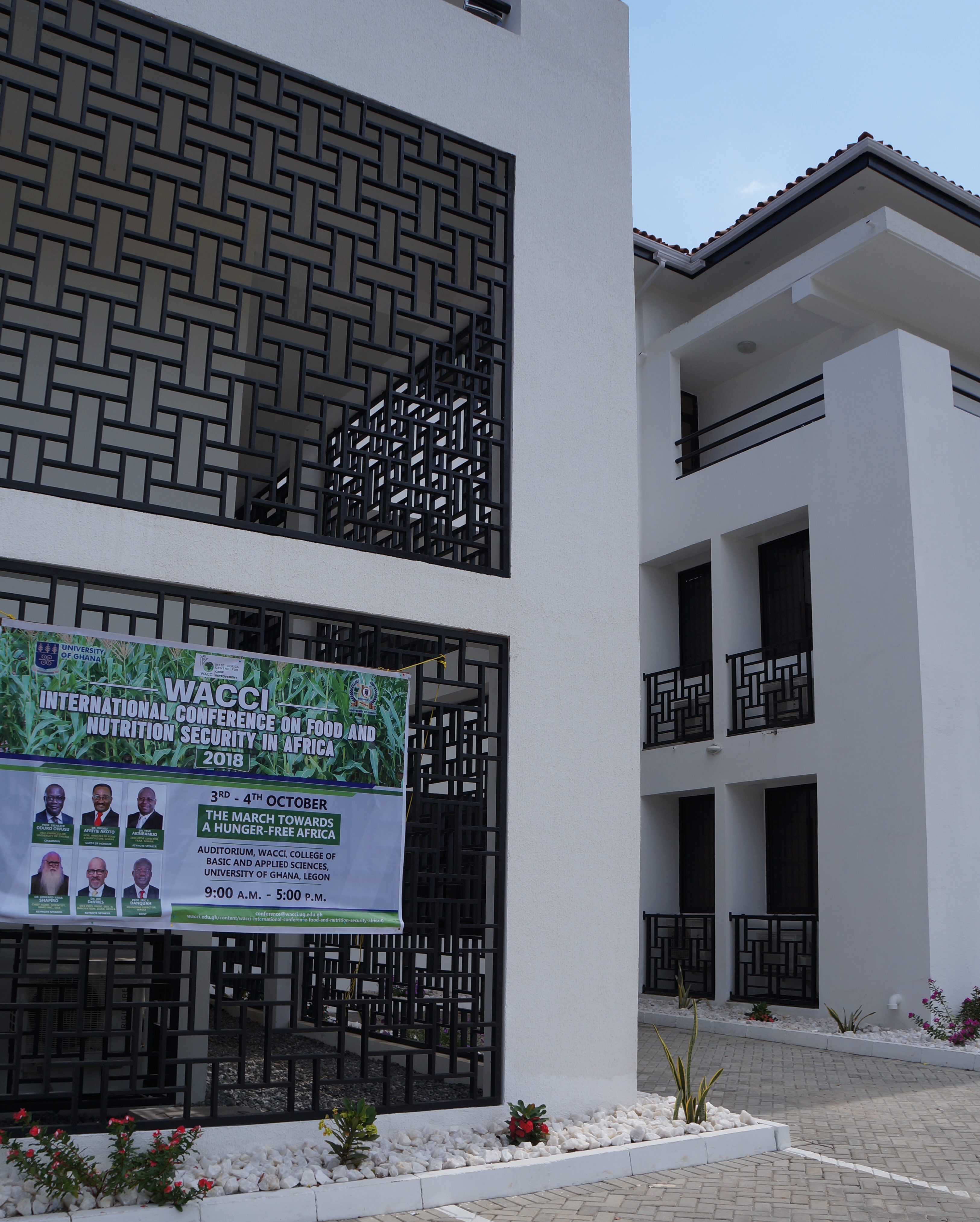 For the students funded by NextGen Cassava at WACCI, what generally is their focus? And how do you see this work benefitting the project and beyond?
The first batch of NextGen Cassava students generally worked on selection strategies for achieving genetic gains in cassava and developing green mite resistance varieties. The materials developed from their research will benefit cassava improvement programs in Africa. Two of these graduates have published in reputable journals. The students who have enrolled in the WACCI program under the NextGen Cassava project have given the University of Ghana regional and international visibility and increased research output of the university. The activities of NextGen Cassava fit well with the University of Ghana's vison to become a world class research-intensive university over the next decade.
How do you see NextGen Cassava and WACCI partnership moving forward?
Apart from training students, we also engage scientist in the NextGen Cassava project community as external examiners, guest lecturers and supervisors at WACCI. Moving forward this partnership should be further strengthened for greater impact. WACCI and NextGen should continue to train the next generation of cassava breeders to impact cassava improvement on the continent and beyond.
Why is it so important to be training Ph.D. scientists?
WACCI graduates are at the forefront of research, leading innovative breeding programs across West and Central Africa. Graduates return to their institutions in their home countries and experience a fast-paced career progression into top management positions. WACCI is proud that many of its graduates are in charge of breeding programs and are instrumental in churning out new varieties — over 59 improved crop varieties of staple crops-rice, sweet potato, maize, cowpea, millet, groundnut, and of course, cassava.
To date WACCI has enrolled 127 Ph.D. and 55 MPhil students from 19 African countries. The WACCI Ph.D. in plant breeding program has contributed significantly towards the training of plant breeders in Africa and can boast of training the first maize breeders in Mali and Niger, the first sweet potato breeder for Burkina Faso, and the first hybrid millet breeder in Niger.
We have graduated an unprecedented 81 Ph.Ds, the largest number of Ph.D. graduates by any university unit over the past six years in West and Central Africa. Graduates from WACCI have produced a record number of publications — 164 articles — most of which are in top-tier journals. Our mission is to develop the next generation of plant breeders and seed scientists as we work to transform Africa's agriculture. We believe high-quality research, teaching and learning can revolutionize agriculture on the continent.