Cultivating a new crop of African cassava experts
Lydia Ezenwaka Jiwuba, WACCI 2018
"My experience with NextGen has been amazing! The project gave me a full sponsorship for my PhD programme. Within my fully funded PhD programme, I had the opportunity to study with great minds from different countries which I enjoyed because these people actually care about your perspective. I was able to learn a lot in a fast-paced environment, and it has sharpened my problem-solving skills - how to break down complicated problems and ability to think on the spot.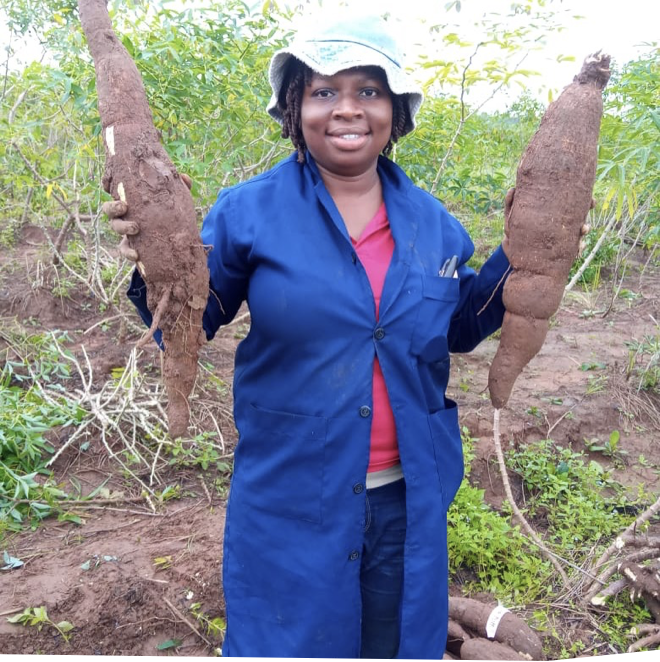 Mercy Diebiru-Ojo, WACCI 2017
is a vegetative seed production expert at the International Institute of Tropical Agriculture (IITA) in Nigeria. Her advances in cassava plant conservation via tissue culture and cryopreservation earned her selection as a fellow in the prestigious Norman E. Borlaug Leadership Enhancement in Agriculture Program (LEAP).
Ariel Chan
PhD, Cornell University
Paula Iragaba
PhD, Cornell University
Ugochukwu Ikeougu
PhD, Cornell University
Roberto Lozano
PhD, Cornell University
Uche Okeke
PhD, Cornell University
Alfred Ozimati
PhD, Cornell University
Mercy Elohor-Diebiru
PhD, WACCI
Ann Ritah Nanyonjo
MSc, MaRCCI
Wilifred Magangi
MSc, MaRCCI
Emmanuel Mrema
MSc, MaRCCI
Mikidadi Abubakar
MSc, MaRCCI
Acquilino Wani
MSc, MaRCCI
Severin Ntivuguruzwa
MSc, MaRCCI
Sign up for the NextGen Newsletter