This blog is based on the trip report prepared by IITA cassava breeder Ismail Rabbi.
From August 12-17, six plant breeders from Nigeria, Uganda and Tanzania visited Cruz das Almas, where our Brazilian partner, EMBRAPA Cassava and Fruits, is located. This visit was sponsored by the Excellence in Breeding project (EiB), and coordinated by EiB members Gustavo Teixeira, Steven Corak, and Biswanath Das, as well as EMBRAPA scientists Eder de Oliveira and Alfredo Alves. The trip allowed us to explore EMBRAPA's breeding program and visit nearby private sector sites belonging to the companies Bahiamido, Tereos, and Syngenta.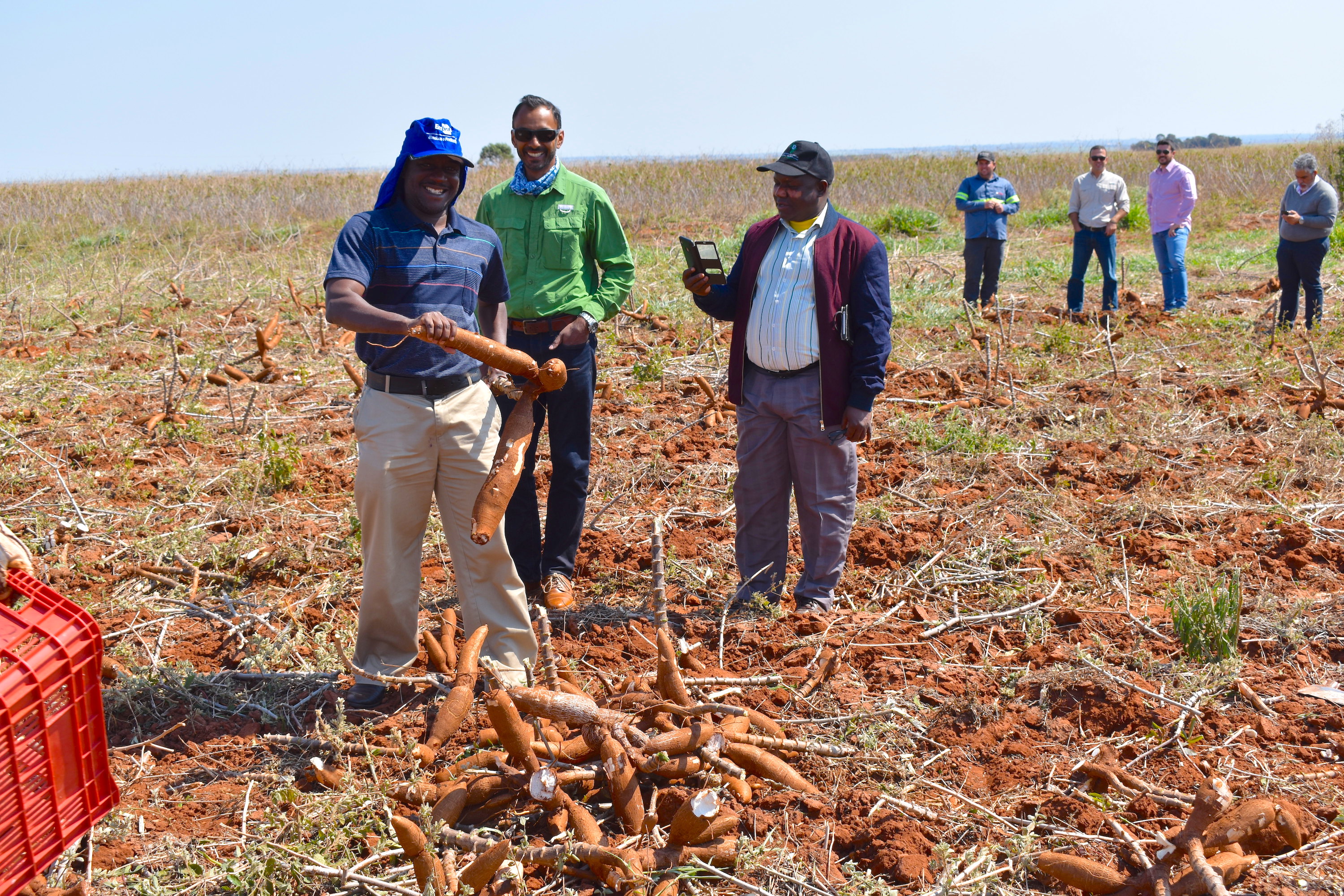 At EMBRAPA, we shared details of each our breeding programs (IITA, NRCRI, NaCRRI and TARI) with the Brazilian team, who in turn discussed EMBRAPA's agronomy practices, product profiles, and mechanization. Their breeders prioritize high dry yield rather than high fresh root yield, e.g. a root size 5 with high dry matter content and starch content is acceptable. They also stress that plant type should be given more importance in selection criteria, starting from seedling nursery stage. Seeing EMBRAPA's mechanization practices made us consider mechanizing our own planting and harvesting.
EMBRAPA's breeding program works closely with the private sector. They believe that strong breeding programs need to actively seek partnership with the private sector, such as commercial farmers and processors, for research and testing of varieties. Using commercial farms as extra sites for multi-environment trials is a model that generates better feedback while reducing field testing costs.
Next, we spent a few days visiting important members of the cassava (and wider agriculture) industry in the region. At Bahiamido and Tereos Syral, a cassava mill, we saw how these organizations produce farinha (cassava flour), starch and starch products, and vacuum-packed fresh roots. They encouraged us to engage our breeding programs with Brazilian processors for technology transfer to Africa. They said it will help increase demand and absorb the higher yields of improved varieties with higher starch content that we are presently developing. These companies produce several products from cassava and maize, including starch, modified starch and animal feed (fiber, germ and syrup). Tereos can process an incredible volume of cassava roots: 200-300 tons per day, and up to 3000 hectares per year.
These companies have also invested in seed production to accelerate the bulking-up of planting materials from newly identified improved varieties, using tissue culture. At Sygenta's sugar cane seedling production facility, we were shown their rapid seed multiplication techniques. Field multiplication at the facility is used to exchange germplasm through pathogen-free tissue culture in a safe way, shorten the evaluation cycle by skipping certain stages, and increase seed for on-farm trials and variety release. Some of these technologies, like semi-autotrophic hydroponics, are already being used in our African breeding programs.
Throughout the week, an emphasis was given to the safety of the farm and factory workers, at both the industrial sites and EMBRAPA. Suggestions for enhancing/upgrading safety standards in all programs were continuous training, the provision of safety gear, increasing visual cues (posters, signs, checklists), making sure standards conform to country laws and institutional rules, and developing appropriate metrics to track safety compliance.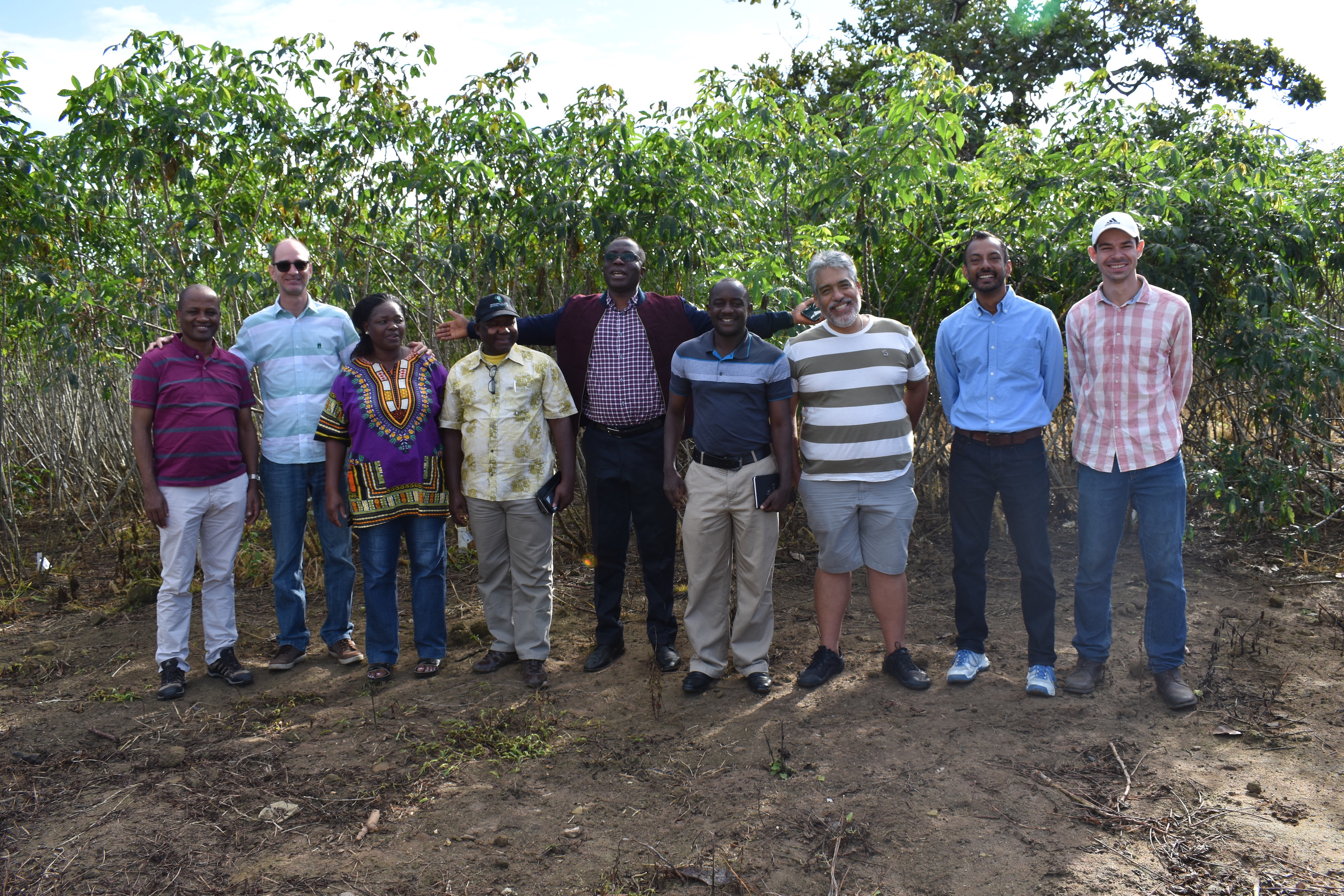 The visit was highly valuable and provided a mutual sharing of expertise and perspectives. Once our breeding pipelines are in place, the next research steps are to establish technology transfer in order to generate market for the products developed by breeders. As we go forward, we will aim to incorporate and implement what we have learned into our breeding program improvement plans.